Staff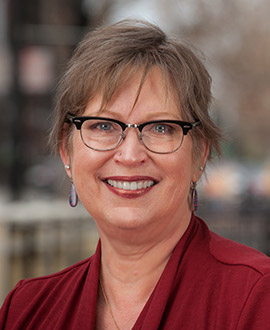 Terri Tully Puryear, CLM
Firm Administrator
tpuryear@beesontayer.com
Terri started with Beeson, Tayer and Bodine in October 2004 and has been a legal administrator in Oakland for over twenty-five years.  She was the administrator for Erickson, Beasley Hewitt and Wilson from August 1999 to October 2004.  From November 1986 to August 1999 Terri was with Fitzgerald Abbott and Beardsley LLP, first as an accounting clerk and then, starting in 1990, as their Accounting Manager.  Terri is one of the first fifty administrators nationwide to earn the Association of Legal Administrators' Certified Legal Manager (CLM)SM designation, a past-president of the East Bay chapter of ALA, a member of the Society for Human Resource Management, as well as a past member of the Legal Marketing Association and the Association for Management Accountants.
Terri splits her time between the Oakland and Sacramento offices each week, and manages all non-attorney staff.  She is responsible for the business side of the firm including finance and accounting, human resources, facilities and marketing.  Outside the office, Terri has long been involved in animal rescue; and enjoys travel, genealogy, current events and politics.
Shannon Smalls
IT Manager
ssmalls@beesontayer.com
Shannon started with Beeson, Tayer & Bodine in December of 2015, and has worked in the  IT field for over 20 years, 10 of which have been with law firms.  Prior to becoming the IT Manager for Beeson Tayer & Bodine, she has worked for JMBM LLP, Reed Smith LLP, the United States Government, and The Trust for Public Land, just to name a few places.  Shannon has quite an extensive background in the Information Technology field.
Shannon splits her time between the Oakland and Sacramento offices each week, and handles all IT related issues.  She is responsible for the IT department, and the IT needs of both offices.  Outside the office, Shannon volunteers with the Senior Outreach Program through Meals on Wheels, and spends time with family and friends.  She loves to cook, keep up on current events, and travel.